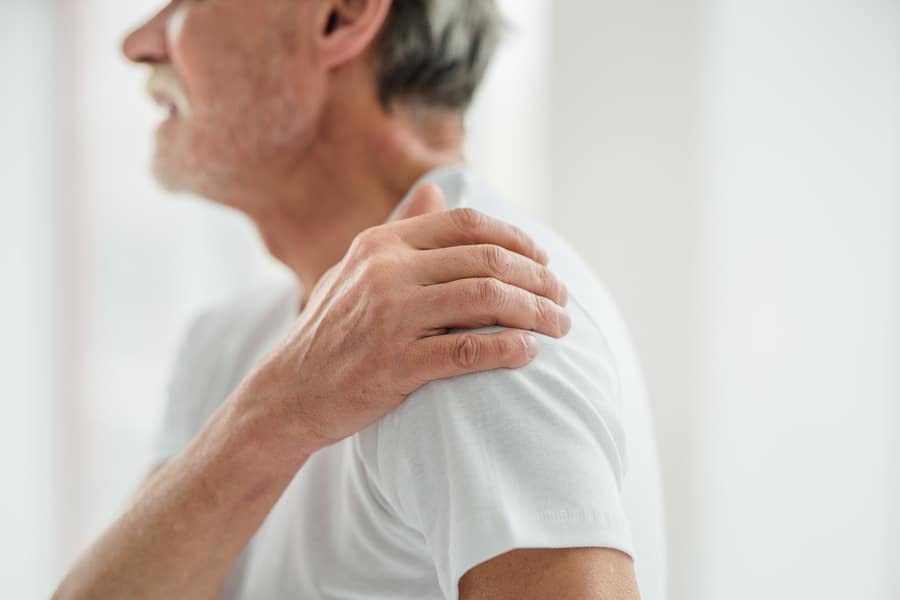 Shoulder replacement surgery (arthroplasty) can be a good option for an adult who is middle-aged or older and has chronic shoulder pain caused by arthritis or rotator cuff disease. The goal of this procedure is to improve comfort and enhance function by resurfacing the bones that form the ball-and-socket shoulder joint (glenohumeral joint).
In general, when performing a shoulder arthroplasty, the surgeon removes the top portion of the upper arm bone (humeral head) and reshapes the shoulder socket (glenoid), then attaches prosthetic components to both bones.
What Is the Difference Between a Traditional Shoulder Arthroplasty & a Reverse Shoulder Arthroplasty?
The main difference between a traditional shoulder arthroplasty and a reverse shoulder arthroplasty is the placement of the prosthetic components. When utilizing a standard surgical technique, the surgeon attaches a metal ball to the humeral head and a plastic socket to the glenoid. To be successful, this approach requires sufficient bone stock.
Conversely, when utilizing a reverse shoulder replacement approach, the surgeon places a metal ball on the socket side of the joint, then places a plastic socket on the humeral head, where it is supported by a metal stem attached to the humerus. As such, the positions of the ball and socket are reversed, which is the opposite of the joint's natural structure. This stabilization technique results in a semi-constrained prosthesis that stabilizes the glenohumeral center of rotation similar to a fully functional rotator cuff.
When Is Reverse Shoulder Arthroplasty Used?
Initially, reverse shoulder arthroplasty was primarily recommended for treating rotator cuff tear arthropathy, a severe and complex form of shoulder arthritis that is accompanied by a large rotator cuff tear. This condition is characterized by a loss of the cartilage that normally covers the shoulder joint surface. In addition, the tendons that normally help position and power the joint are damaged and torn.
Based on significant research breakthroughs, surgeons have recently expanded the application of reverse shoulder arthroplasty to the treatment of:
Massive rotator cuff tears that do not involve arthritis
Fractures
Severe bone loss
Rheumatoid arthritis
Surgical revision for failed total shoulder replacement
A Renowned Pittsburgh Surgeon Advancing Shoulder Replacement Surgery
Christopher C. Schmidt, MD, is a nationally recognized shoulder surgeon who practices in Pittsburgh, Pennsylvania, where he also performs extensive research in his biomechanical lab. Dr. Schmidt continues to make significant strides in expanding the scientific knowledge base about shoulder arthroplasty. As such, he is able to offer his patients individualized guidance from both a clinical and a research perspective.
The reverse shoulder arthroplasty has revolutionized reconstructive shoulder surgery. If you'd like to learn more about this innovative surgical technique, contact Dr. Schmidt's office in Pittsburgh, PA, at (877) 471-0935 to schedule an appointment with Dr. Schmidt.

Slide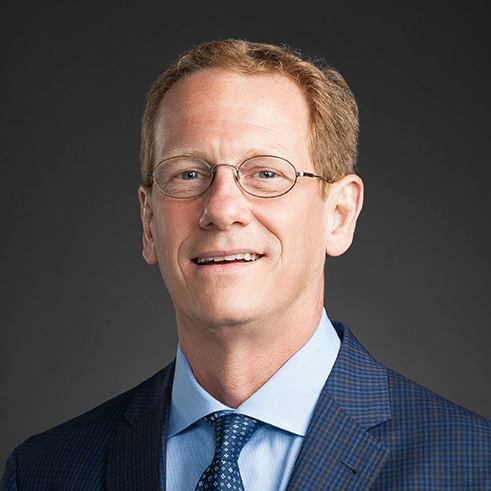 Christopher C. Schmidt, MD
Your Premiere Choice for Shoulder & Elbow Surgery