Christopher C. Schmidt, M.D., is a board-certified orthopaedic shoulder surgeon who practices in Pittsburgh, Pennsylvania. As a well-respected specialist in the treatment of rotator cuff tears and other shoulder diseases, Dr. Schmidt receives many complex case referrals from other orthopaedic surgeons. He was also elected by his peers to serve as a representative on the American Academy of Orthopedic Surgeons (AAOS) Clinical Practice Guidelines Committee for Full-Thickness Rotator Cuff Tears. In that role, Dr. Schmidt was a key member of the committee that developed a set of comprehensive patient-care guidelines based on high-level of evidence literature. These guidelines help Orthopaedic Surgeons throughout the United States understand best practices for patient care.
Dr. Schmidt performs many advanced arthroscopic surgical techniques, some of which can be observed in the shoulder and elbow surgery videos provided below.
Note: Due to the nature of the content, some videos are age-restricted and can only be viewed on Youtube. 
Arthroscopic Mason-Allen Technique
While performing an arthroscopic rotator cuff repair, Dr. Schmidt demonstrates the Mason-Allen suturing technique, which provides excellent initial fixation strength and facilitates durable osteofibroblastic integration of the reinserted cuff.
Dr. Schmidt presents an arthroscopic suture-bridging rotator cuff repair technique that can potentially reduce pain, enhance joint range of motion, and increase strength after surgery and rehabilitation.
Dr. Schmidt explains the posterior interval slide technique, which can significantly improve the mobility of a retracted rotator cuff tear, thus expanding the application of arthroscopic repair to massive tears.
During an arthroscopic rotator cuff procedure, Dr. Schmidt performs marrow venting to increase native growth factors and stem cells at the repair site, which can promote healing after surgery.
Dr. Schmidt performs a surgical repair of a partial-thickness rotator cuff tendon tear. This surgical approach may be considered if conservative treatment does not produce sufficient results.
Subscapularis Tendon Repair
Dr. Schmidt performs an arthroscopic repair of a torn subscapularis tendon, demonstrating how the subscapularis footprint restoration must be matched to the extent of the tear and mobility of the tendon.
Arthroscopically Assisted Latissimus Dorsi Transfer
While performing surgery to repair a massive rotator cuff tear, Dr. Schmidt presents a technique of arthroscopically assisted latissimus dorsi transfer. This technique avoids injury and disruption to the deltoid muscle. By preserving the deltoid muscle, a faster recovery and better clinical outcome may be obtained.
Anatomic Distal Biceps Tendon Repair Procedure
Dr. Schmidt performs a distal biceps repair by re-attaching a ruptured tendon to its original insertion site. This technique has been shown to increase postoperative supination strength. Further, the fixation device is two intramedullary cortical anchors, which decreases the likelihood of complications associated with bicortical drilling and metal suspensory fixation.
Consult With an Expert Among Experts
If you have questions about any of these shoulder or elbow surgery videos, or if you would like to meet with Dr. Schmidt, contact his office at (877) 471-0935 to schedule an appointment at one of our three office locations in the greater Pittsburgh, PA, area.

Slide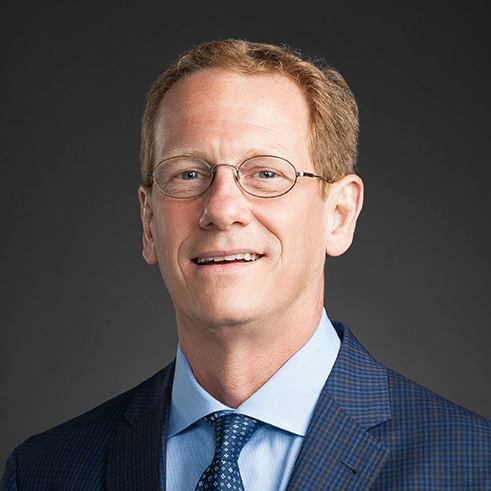 Christopher C. Schmidt, MD
Your Premiere Choice for Shoulder & Elbow Surgery