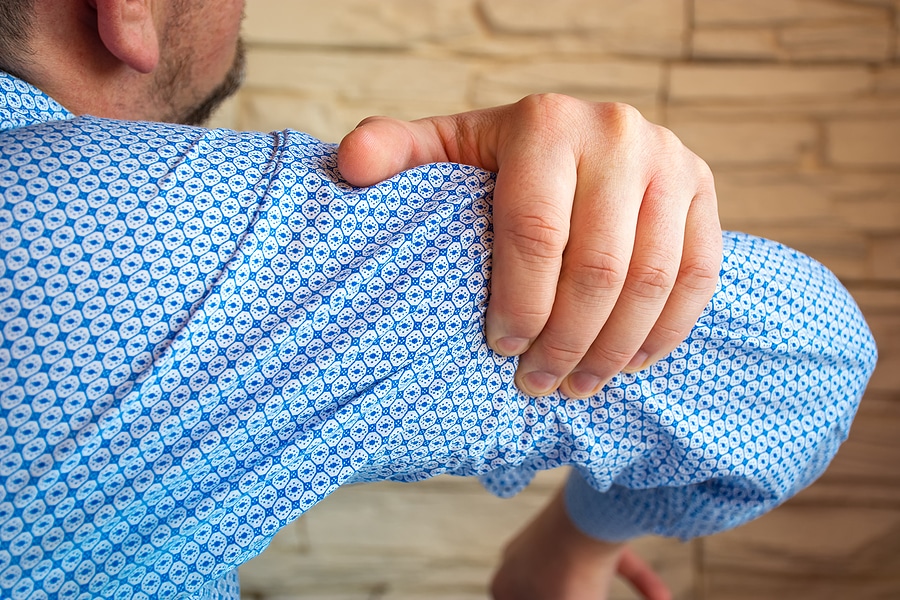 Biceps tenosynovitis is a painful irritation or inflammation of the upper biceps tendon, which connects the biceps muscle in the upper arm to the shoulder bones. This strong, cord-like structure allows the biceps muscle to raise the arm and flex the elbow. The most common cause of biceps tenosynovitis is overuse, which is often seen in athletes such as swimmers, gymnasts, and pitchers. The condition is also frequently diagnosed in individuals who perform heavy lifting.
In addition to pain, biceps tenosynovitis can cause weakness or a clicking sensation in the shoulder. In severe cases, the biceps tendon may partially or fully detach from the shoulder, causing the biceps muscle to bunch up and visibly bulge.
How Is Biceps Tenosynovitis Treated?
In mild cases, the symptoms may resolve with time. As the injury heals, rest and medication may improve comfort. A torn biceps tendon may require surgical intervention, such as an arthroscopic biceps tenodesis repair, particularly in a patient who requires complete recovery of strength. The goal of the procedure is to re-anchor the torn tendon to the bone to promote proper healing.
Biceps tenosynovitis often develops along with a rotator cuff tear or another condition, such as rotator cuff impingement syndrome, a labral tear, a SLAP lesion, or shoulder instability. Therefore, some patients may require rotator cuff repair surgery or another treatment in addition to—or instead of—arthroscopic biceps tenodesis.
What Does Arthroscopic Biceps Tenodesis Involve?
Arthroscopic biceps tenodesis is a minimally invasive surgery that is usually performed on an outpatient basis. During the procedure, the surgeon releases the biceps tendon from its attachment site in the shoulder joint (labrum), then attaches the tendon to the upper arm bone (humerus) or the rotator cuff. To secure the tendon, the surgeon may use suture anchors or an absorbable screw.
After an arthroscopic biceps tenodesis repair, the patient will wear a sling for four weeks and should avoid forceful forearm rotation and elbow flexion for approximately eight weeks. In most cases, physical therapy begins one week after surgery. The patient may return to unrestricted activity in about four months.
Consult With an Expert Among Experts
Christopher C. Schmidt, MD, is a board-certified orthopedic shoulder surgeon who practices in Pittsburgh, Pennsylvania. Dr. Schmidt specializes in shoulder surgery, including arthroscopic biceps tenodesis repair. Widely considered a leader in his field and one of the best shoulder surgeons in Pittsburgh, Dr. Schmidt serves as Director of the Shoulder and Elbow Fellowship in the Department of Orthopaedic Surgery at the University of Pittsburgh Medical Center (UPMC), where he works with current fellows to train future shoulder surgeons.
To learn more about arthroscopic biceps tenodesis, contact Dr. Schmidt's office in Pittsburgh, PA, at (877) 471-0935 to request a consultation.

Slide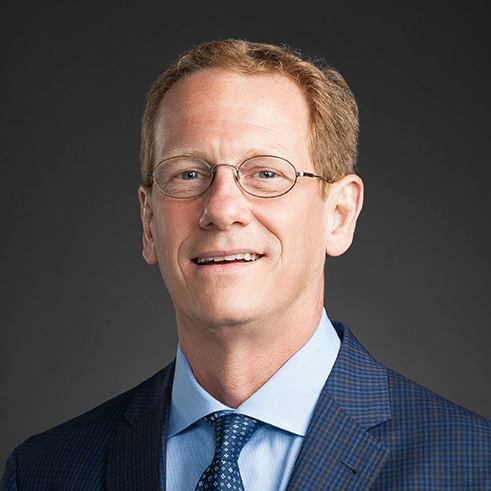 Christopher C. Schmidt, MD
Your Premiere Choice for Shoulder & Elbow Surgery